Harp & Rose Antiques and Collectables
55 St Benedicts Street, Norwich, NR2 4AP
Please visit our stock pages above to view our range of items; contact us if you would like to purchase anything you see on our website. Call us on 07775 675358 or Email glenn@harpandrose.com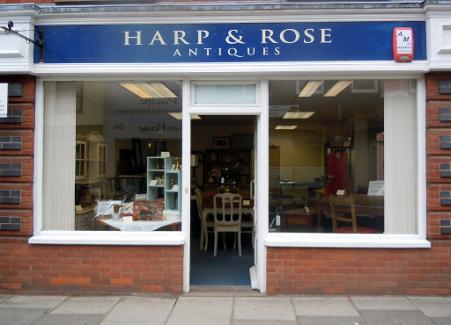 Situated in the historic 'Lanes' area of the beautiful city of Norwich and specialising in early English Porcelain and Ceramics, a warm and friendly welcome is assured to our modern and bright shop full of interesting and unusual items.
We stock a good quality selection of : Period Furniture - Early English Porcelain - Victorian and Later Ceramics - Wall, Desk and Mantle Clocks - Paintings and Prints - Crystal & Glass - Silver and Jewellery - Vintage and Retro Items - Ephemera, Collectables and Curios

Recent Acquisitions
Click on thumbnails for a larger image


We have a disabled friendly shop with single level access from the street. Metered parking is available outside the shop with disabled parking opposite.

Opening Times

Monday - 9.00 a.m. - 4.00 p.m.
Tuesday 9.00 a.m. - 4.00 p.m
Wednesday 9.00 a.m. - 4.00 p.m.
Thursday 9.00 a.m. - 4.00 p.m.
Friday 9.00 a.m. - 4.00 p.m.
Saturday 9.00 a.m. - 4.00 p.m.
Sunday - By Appointment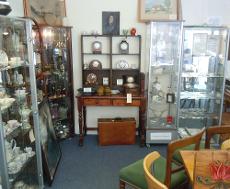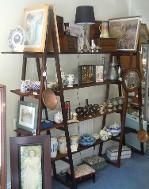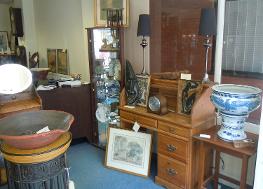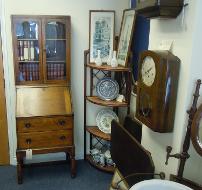 'Have nothing in your houses that you do not know to be useful, or believe to be beautiful'
William Morris (1834 - 1896) from 'Hopes and Fears for Art' 1882
Harp & Rose Antiques, 55 St Benedicts Street, Norwich, Norfolk, NR2 4AP - Revised August 2017 by Glenn@HarpandRose.com