'Have nothing in your houses that you do not know to be useful, or believe to be beautiful' - William Morris
1882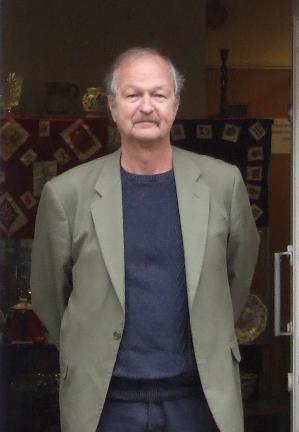 Harp and Rose Antiques was formed in 2011 in Norwich by Glenn Lawrence.
After many years as a freelance I.T consultant a change of career was decided and turning a hobby into a business led me to the antiques trade.
After a couple of years renting space in Antique Centres we decided to open an independent antique shop in St Benedicts Street, Norwich.
After 5 years of struggle in a difficult retail environment and doubting the wisdom of opening a new business in the depths of a recession, it was with some reluctance and disappointment that we closed the shop in 2018.
Deciding to take the business mostly online via ETSY and EBAY it was by chance that we noticed a Facebook post about opening an Antiques centre in Diss, South Norfolk and noticed they were looking for traders who would be interested in renting some space.
In early 2018 Diss Emporium opened for business; initially we took a single cabinet but as business grew we eventually took more space so that now we have a room in the Emporium to ourselves. The Emporium is exceptionally well run and is a friendly and pleasant environment both to visit and to be a a part of.
We continue to look to source quality traditional antiques, collectable pieces and unusual items to interest our online customers and also for visitors to the Emporium.
Harp & Rose Antiques - Last Revision March 2021